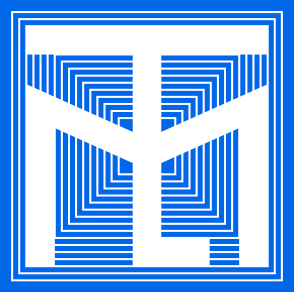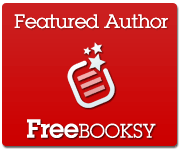 I've been writing since high school, at least for my own entertainment, but until the publication of my first novel I'd never intentionally inflicted it on an unsuspecting public.
The idea for the basic story in what would eventually become A Pebble Tossed came to me in 2009, and I banged out a first draft in fairly quick order. It sucked. A couple of trusted mentors made this clear to me. I kept at it, in fits and starts, over the next several years, meanwhile devouring whatever advice I could find, both in print and by word of mouth, on the craft of writing. Hey, look, I may not know everything yet, but when I put my mind to it, I can learn quickly and easily, and I really wanted to improve my writing. After five revisions and countless title changes, I had worked most of the kinks out, and A Pebble Tossed had at last evolved into something I could publish with pride.
I try to write at least 1,000 words a day. Sometimes that works out, sometimes not, but when it doesn't, I usually make up for it the next day. I recently finished the first draft of my second novel, tentatively titled Foul Territory. I hope to have it published by early 2016.
I grew up in Harford County, Maryland, and I still live there with my beautiful wife Carmella, my amazing teenage daughter Melissa, our Black Lab Midnight, and our Chihuahua Snoopy. I have a grown stepson, Wil, in the U.S. Army, and a grown stepdaughter, Brianna, living in Baltimore. Careful readers of A Pebble Tossed may recognize the names of my two daughters as the inspiration for the book.
I have a degree in zoology from University of Maryland at College Park, and for the past three decades I have worked for the state of Maryland as a scientist in a public health laboratory. That's about long enough, don't you think? I write when I can squeeze it in, primarily at night and on weekends, but damn, would I love to change that.
Some of my favorite authors are Stephen King, J.R.R. Tolkien, Dean Koontz, Anne Rice, Isaac Asimov, Roger Zelazny, George R.R. Martin, Michael Crichton, Anne McCaffrey, Robert B. Parker, John D. MacDonald, and Mark Twain. I am probably most influenced by King and Koontz. And as much as I love to read them, I have to try real hard not to write like Tolkien and Twain. It's a shame, but beautiful prose like that is just not viable in today's market.
I am a music junkie. I mean, it's bad. I never go anywhere without my iPod, and my wildly eclectic music library could play for 146 days without repeating a song. I'm not kidding. It might be hard to tell by looking at the picture to the left, but it shows me in Mexico, wearing a Grateful Dead hat and a Bob Marley t-shirt, which says a lot about who I am.
I could spend the rest of my life snorkeling in the Caribbean and not get bored. I enjoy Ravens football and Terps hoops, but my favorite spectator sport is baseball, maybe because it's the sport of my favorite season. Just this year I finally got a smartphone after holding out for as long as I could, and I think the demise of the 160GB iPod Classic is a disaster of epic proportions.
And if you're still reading this, you're truly deranged. We should get along just fine.
What I Just Finished Reading